In this blog, we will suggest to you the 8 best digital marketing books that every person should read to enhance their knowledge of digital marketing and advertising. If you want to make a career in the marketing landscape in today's time then it is necessary to have a complete comprehension of digital marketing.
Books are one of the greatest sources of enhancing your knowledge it will help you to understand the fundamentals of every field. Since the field of digital marketing is not so much old but still, there are very insightful books written on digital marketing. These best digital marketing books will increase your overall expertise in the Digital Media field.
The best part of Digital Marketing is that everyone can learn these skills because it is not only important for marketing professionals but also for every individual who is doing something on their own and the reason is very simple as digital media is dominating our day to day life and your understanding of the digital world will make you more strong in your profession or work.
Many people prefer to learn things or brush up on their skills from books, therefore after thorough research we have selected the 8 best digital marketing books that will not only enhance your skills but will also increase your confidence.
List of 8 best digital marketing books in 2021
1. The new rules of PR and marketing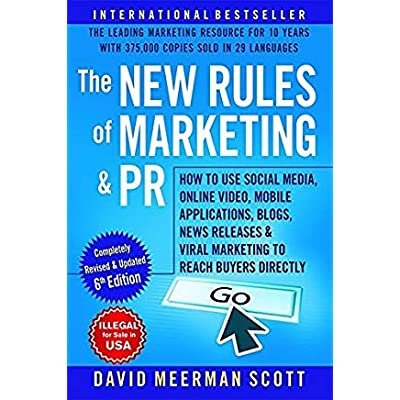 Author- David Meerman Scott
About the book
"The New Rules of PR and Marketing" is the finest among these best digital marketing books. It was published in the year 2007 and from that time it is updated regularly by its author David Meerman Scott who is considered as the pioneer to advocate on the advantages of using digital media for marketing purposes.
The content of this book includes information and a guide for using almost every social media platform on how one can leverage the power of social media and digital marketing to promote their brands and it also includes examples of real-world companies that applied these strategies and got magnificent results.
This book is full of insightful marketing case studies of various small individuals and big brands how they use social media and other digital media platforms to communicate and form connections with their audience ultimately leading to more sales and brand awareness.
David Meerman Scott is himself a renowned marketing expert who inculcates his wonderful insights on digital marketing in this book that will help you to increase your knowledge of digital marketing and I am sure that you won't regret reading this book.
2. Jab, Jab, Jab Right Hook: How to Tell Your Story in a Noisy World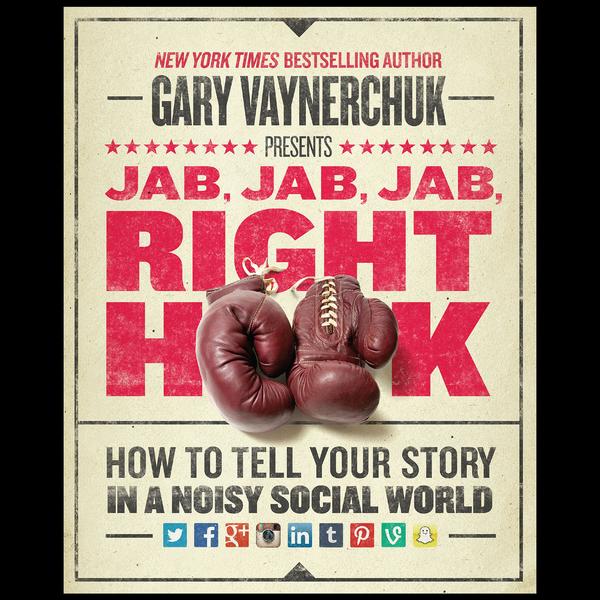 Author- Gary Vaynerchuk
About the Book
Jab, Jab, Jab Right Hook is a Newyork times Best Selling Book written by well-known Motivational and Public speaker Gary Vaynerchuk. It is one of my favorite books among all these 8 best digital marketing books.
His different style of writing will provide you a unique perspective on forming connections and building relationships with people using social media platforms.
In this book, he explains the philosophy "Give, Give, Give then Ask" which means that before asking anything in return you must first provide value to the people and then wait for the right time before asking something in return, waiting for the right hook like a pro boxer.
He also shared various social media strategies to form an engagement with people in the long term and converting them into your customers by building genuine relationships with people.
Along with creating high-quality content he also emphasized on context or platforms on which this content is going to be shared. Your content should be adaptive to different platforms. You can learn various strategies of social media marketing from this book which will be beneficial for your business in this cut-throat competition world.
3. Fundamentals of Digital Marketing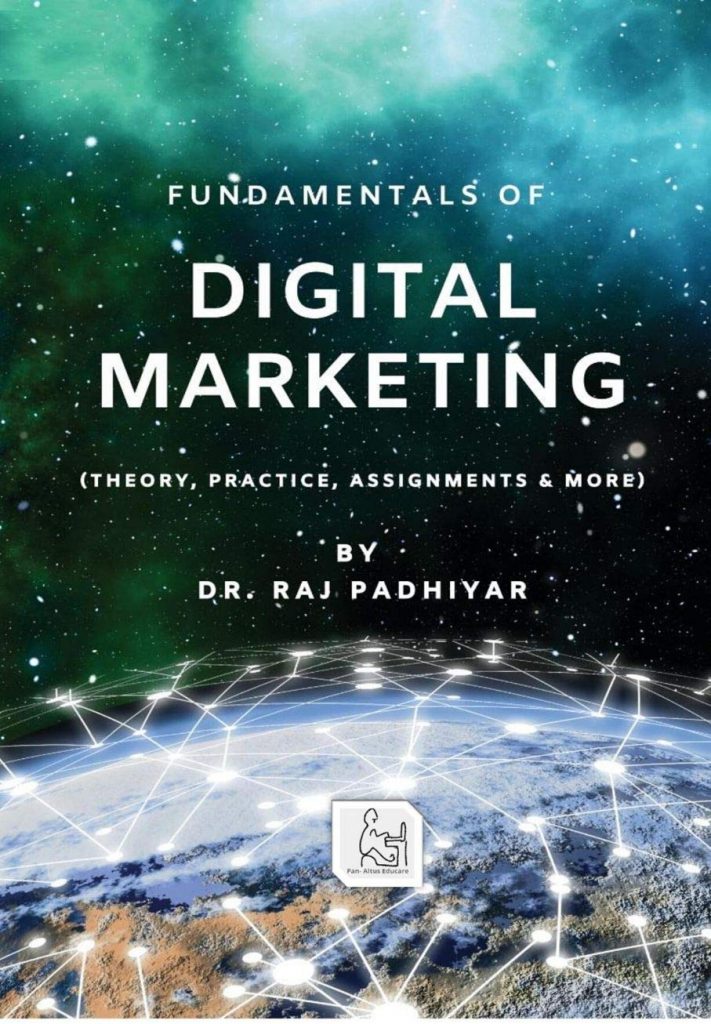 Author- Dr. Raj Padhiyar
About the Book
"Fundamentals of Digital Marketing" is a complete guide to Digital marketing and advertising written by Dr. Raj Padhiyar. This book will answer all your questions and queries related to Digital Marketing. It will transform you from a beginner to an expert marketing professional.
It is regarded as the "Bible of Digital Marketing" that not only includes the theoretical part of the field but also provides you the insights on using practical tools, case studies of various brands, and important statistics.
It includes Seach Engine Optimization(SEO), Content Marketing, Social Media Marketing, Website Creation, Freelancing Techniques, Online Reputation Management(ORM), E-mail marketing, and many more digital marketing techniques that will provide you in-depth practical knowledge. It has interesting insights and know-how of digital marketing which are not present in other best digital marketing books suggested.
Dr. Raj Padhiyar is one of the earliest people of India who saw the true potential of digital marketing and from that time he is working hard to democratize digital education and for this mission, he founded "Digital Gurukul" to educate people of every age group so that they can enhance their knowledge of digital marketing and media.
4. Epic Content Marketing: How to Tell a Different Story, Breakthrough the Clutter, and Win More Customers by Marketing Less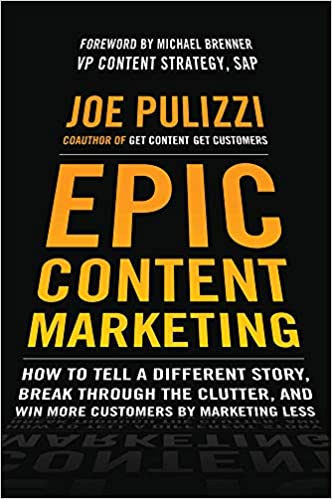 Author- Joe Pulizzi
About the Book
Among all the best digital marketing books suggested in this blog, this book is perfect for content marketing. If you want to learn about how to write alluring content that can attract people then this book is a must-read for you.
"Epic Content Marketing" provides you a step-by-step plan of how to write content for social media platforms that will help you to convert the person interacting with your content into your potential customer.
If you want to become a specialist in content marketing then you can learn strategies that are shared in this book, it will help you a lot in your career.
The author of this book "Joe Pulizzi" is a content marketing specialist and strategist. He is known for founding the Content Marketing Institute and this institute organizes the world's largest physical content marketing event in North America.
5. Social Media All-in-one for Dummies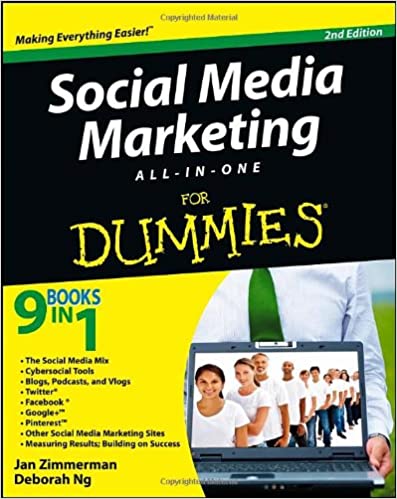 Author- Jan Zimmernman, Deborah Ng
About the book
This book is recommended to you if you want to learn everything about Social Media Marketing, it is an all-in-one guide that will provide you insights about every aspect of social media platforms.
It is a very long book as compared to the other 8 best digital marketing books suggested in the blog and it contains 792 pages which implies that it has detailed information about digital marketing. If you are an avid reader then it will be easy for you to read this book but if you are a beginner then you should opt for an easy book.
It covers almost every know-how of social media sites like Facebook, Instagram, Twitter, LinkedIn, etc which has a combined userbase of billions today, this book provides a tremendous amount of knowledge to marketing professionals as well as to the person who is passionate about social media marketing.
6. The Art of SEO: Mastering Search Engine Optimization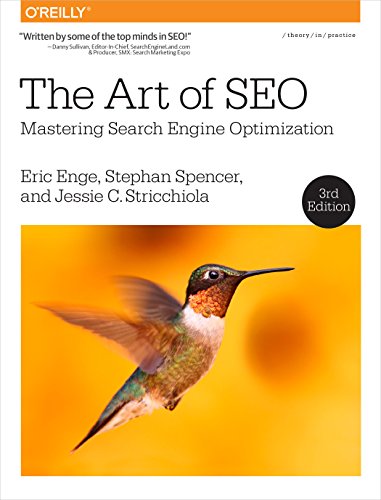 Authors- Eric Enge, Stephan Spencer, and Jessie Stricchiola
About the book
Yes, you read it correctly, there is a complete exclusive book dedicated to Search Engine Optimization. SEO is the technical part of digital marketing and it requires an extra effort to learn this skill. Out of all the 8 best digital marketing books recommended, this book is solely based on SEO.
The authors of this book have deep expertise in the field of Search Engine optimization and they have shared in-depth knowledge of Keywords, SEO tools, and various techniques and guidelines of Search Engine Optimization.
For becoming an expert in SEO you can read this book and as its name suggests it will definitely make you a master of Search Engine Optimization.
7. Google Adwords for Beginners: A Do-it-yourself Guide to PPC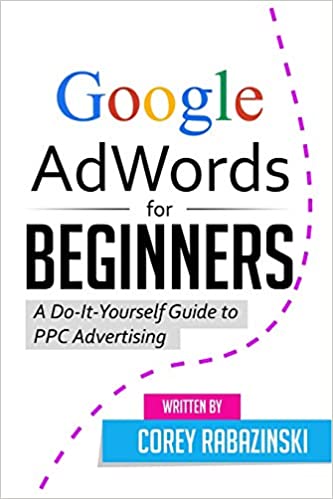 Author- Corey Rabazinski
About the book
If you don't know to advertise on Google and you are not familiar with Google AdWords then this book will help you understand the concept of Adwords and Pay-per-click. If anyone wants to learn about Google Adwords then this book is the most appropriate among the other best digital marketing books.
This book will provide you the insights into increasing traffics on websites using Google Adwords, you can also learn the technique of Pay-per-click advertisement from it.
It includes the complete knowledge of Adwords its fundamentals, how it works, what are the techniques and guidelines you have to follow to make it work, and other things related to Adwords.
So pick this book if you want to become an expert in Google Adwords and Pay-per-click advertisement to increase your conversion rates.
8. Become A Brand: Learn the Art of Branding Yourself on Social Media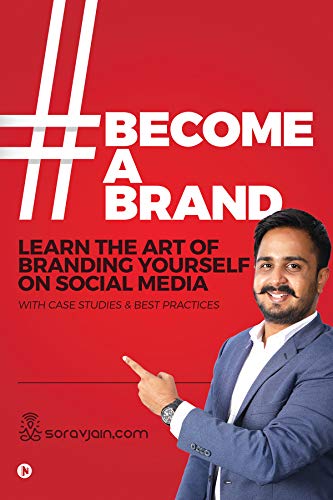 Author- Sorav Jain
About the book
If you are new to digital marketing then this book is perfect for you. It revolves around the idea of building a personal brand using social media platforms.
The language of this book is very easy to read and understand as compared to the other 8 best digital marketing books included in the blog, therefore this book will also be suitable for newbies in digital marketing.
Sorav Jain is himself a renowned digital marketer and blogger. He has worked with several big brands and he has shared his personal experience and real-life case studies in this book which will give you an immense knowledge of digital marketing.
Conclusion
These are some of the best digital marketing books we have brought to you through thorough research so that they can add value to your life and enhance your knowledge of the digital marketing domain. These books will make you more competent in this rapidly changing marketing landscape.
But after reading these 8 best digital marketing books, you need to apply these skills and knowledge in real-world as digital marketing is more of a practical skill rather than a theoretical skill and if you want to learn the practical aspect of digital marketing then you can join our digital marketing course we are building a community of digital marketer so that like-minded people can work together grow together.