Dream11 Marketing Case Study
If it was the era of the 1980s or before then it was next to impossible to think that you can select a team of 11 players from international sports matches of different sports and earn money legally. But today technology and the internet has completely changed that scenario, now sports fantasy companies like "Dream 11" made it possible, you can actually make money by playing fantasy sports on the Dream 11 platform. You people must be wondering what the heck is a fantasy sport? Don't worry before moving further in this Dream11 Marketing Case Study I will explain to you what is fantasy sports.
A fantasy sport is virtual gaming in which you virtually select a team of real players from the real team before a real sports match on a sports fantasy platform or app. You will earn points and score according to the performance of players in their respective sports matches and the person with the most points will appear on the top of the leaderboard.
A fantasy sports platform like Dream 11 facilitates you to play almost every team sport like Cricket, Football, Hockey, Kabaddi, Basketball, etc.
"Dream 11" is revolutionizing the way to play fantasy sports on their platform. It is the pioneer in the industry of fantasy sports gaming, they are the ones that actually democratized the concept of fantasy sports gaming in the country. They developed the technology for the sports enthusiast to use their affection and knowledge of sports to earn money from it. You will get to know more about dream 11 after reading this blog, dream11 marketing case study.
About Dream 11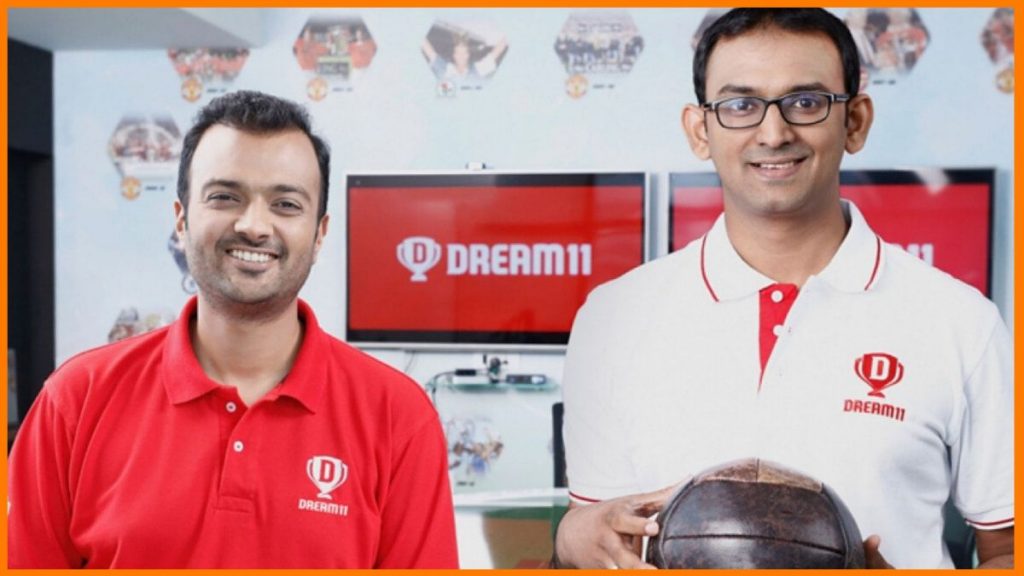 Dream 11 is an Indian sports fantasy company that provides a platform for fantasy sports gaming. It was founded by Harsh Jain and Bhavit Sheth in 2008. Presently it is headquartered in Mumbai, Maharashtra.
Since its inception, it is growing rapidly and exponentially. In the year 2014, they had a registered userbase of 1 million, which grew to 2 million in 2016 and to 45 million in 2018.
Currently, they have a user base of 110 million which is credited to the internet penetration and rapid adoption of smartphones in the country.
Recently Dream 11 became the title sponsor of the Indian Premier League (IPL) in 2020, which shows its aggressive marketing strategies. They also partnered with several other sports fantasy leagues which we will discuss further in their marketing case study.
Dream 11 became the first Indian gaming company to enter the "Unicorn Club".
Dream 11 Marketing Strategies – Dream11 Marketing Case Study
1. Brand ambassadors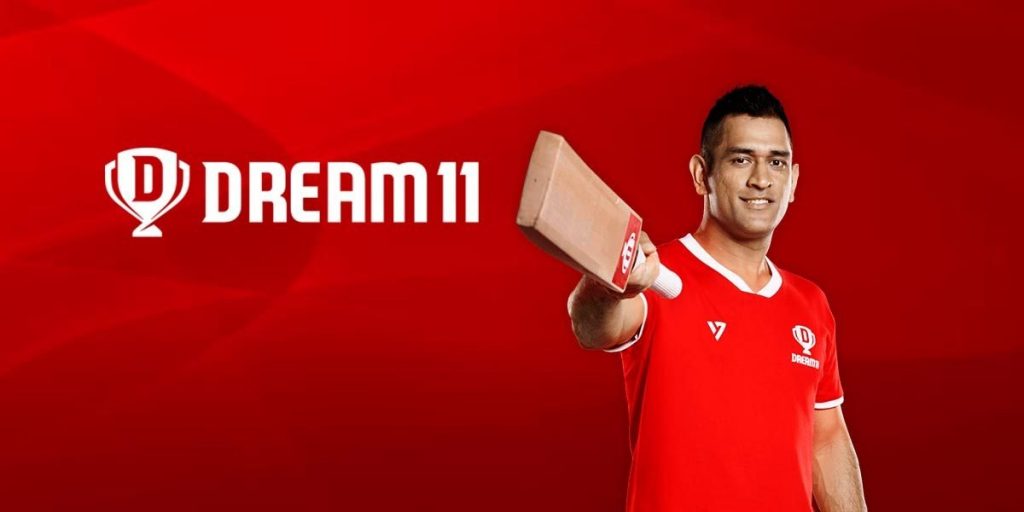 Can you guess who is the brand ambassador of Dream 11? it's none other than former Indian captain cool "Mahendra Singh Dhoni". They have put a lot of marketing efforts to align their brand image with M.S. Dhoni.
The arrival of M.S. Dhoni as their brand ambassadors gives Dream 11 a credible image as a brand because earlier many people are associating Dream 11's fantasy gaming platform with gambling which is very detrimental for their brand image. But very cunningly they appoint M.S. Dhoni as a brand ambassador which helped them to earn credibility and trust.
They launched the media campaign "Dimag se Dhoni" during the tenure of the Indian Premier League in 2018 which features M.S. Dhoni in their various commercial.
2. Sponsorship of Big Sports Tournaments
– Indian Premier League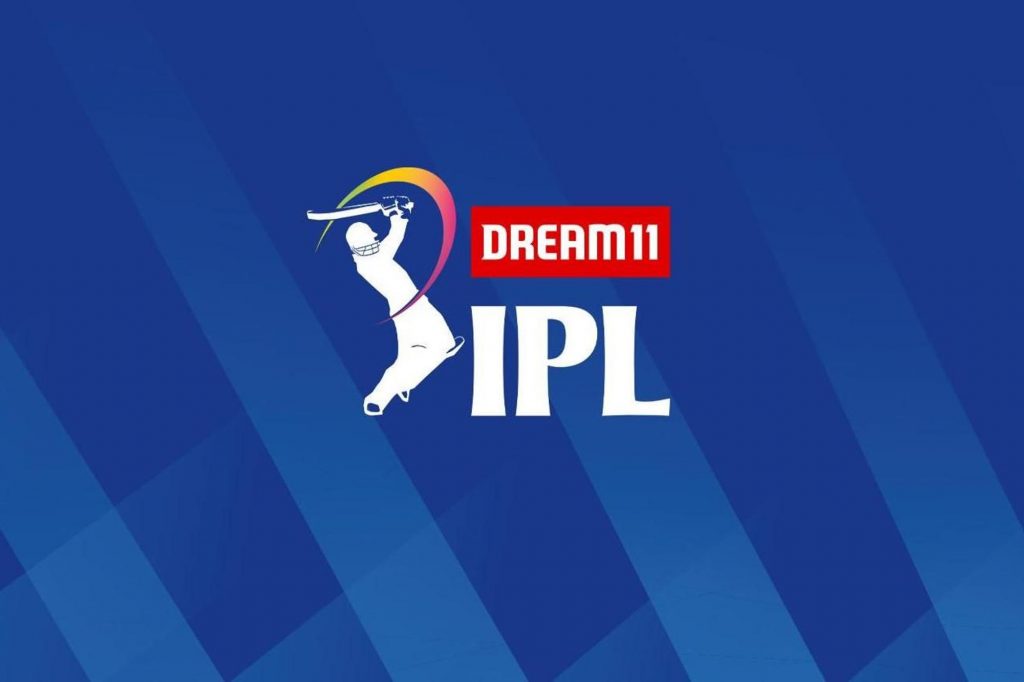 In 2020 Dream 11 won the rights for title sponsorship of the Indian Premier League after Vivo's sudden exile from sponsorship. They capitalized on the opportunity of sponsoring India's biggest cricket Tournament after the exit of Vivo.
IPL is India's most elite cricket tournament league watched by millions of Indians every year, therefore it is a very shrewd move to sponsor IPL to appeal to millions of customers. They have spent a staggering Rs. 2.2 billion for sponsorship rights but it's worth spending such an amount from a marketing perspective.
– Other sports tournaments and events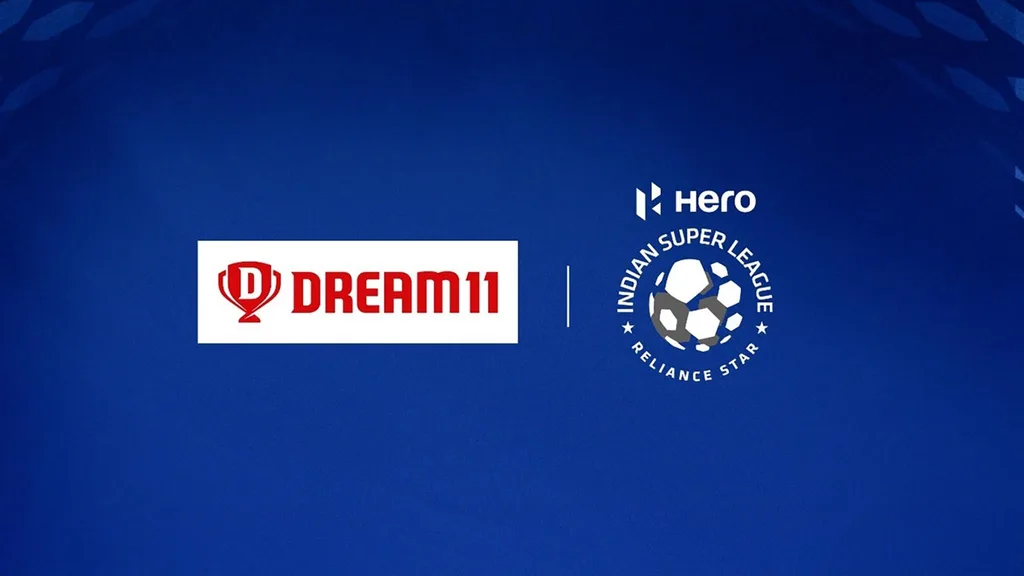 Along with IPL, Dream 11 also sponsored several other big sporting events watched by millions of people around the world hence appealing to millions of Football, Basketball, and other sports enthusiast giving Dream 11 international recognition.
For instance, Dream 11 launched a fantasy basketball game in association with NBA on their official platform which ultimately gives them worldwide recognition.
In 2019, Dream 11 won the title sponsorship for the "Super Smash" domestic Twenty20 competition held under New Zealand Cricket Council.
It also became the official fantasy sports partner for the Indian Super League (ISL), Caribbean Sports League which strengthens their position in the fantasy game industry.
In order to diversify the offering of games, they launched two new games on their platform i.e. Kabaddi and Hockey with the association of Pro Kabaddi League and International Hockey Federation respectively. This move helps them to gain customers who having affection for Kabaddi and Hockey.
Dream 11 Digital Marketing campaign and Strategies
-'Hijacked Highlights' campaign for digital media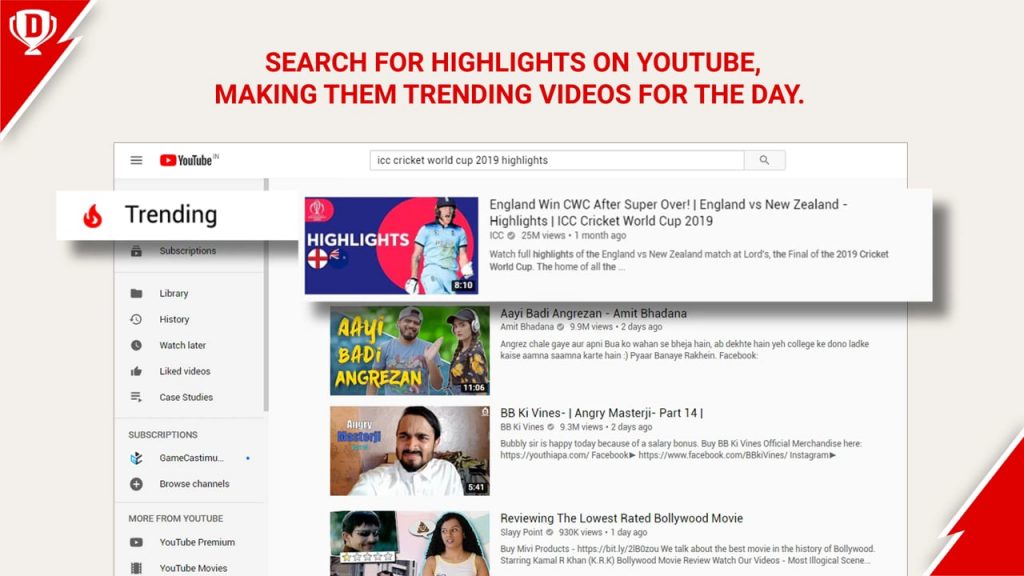 The 'Hijacked Highlights' campaign was launched by Dream 11 and it was one of the most successful campaigns which got recognition at Webby Awards 2020. It was created and launched by "Blink Digital" a digital agency.
Under this campaign, a single pre-roll ad is created and placed on youtube videos of cricket highlights from ICC World Cup 2019. This awesome campaign attracted millions of eyeballs of cricket fans and sports enthusiasts which led to a 40% increase in CTRs and in 50% better VTRs.
– 'Dimaag Ki Kick'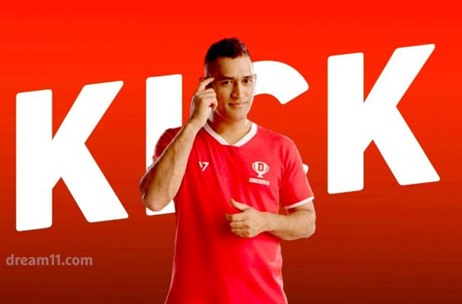 Dream 11 launched a campaign "Dimaag Ki Kick" for various social media platforms like Twitter, Facebook, Youtube, and TVCs featuring M.S. Dhoni in 2018. It was launched for die-hard football fans.
With the help of this campaign, Dream 11 strengthens its connection with viewers and increases engagement with people by a creative social media concept, and allows them to win prizes by participating and engaging with the campaign. The winners can stand the chance to win exciting Dream 11 merchandise autographed by M.S. Dhoni.
The campaign tries to encourage football fans to use their sports knowledge (kick) to play on Dream 11.
– 'Yeh Game hai Mahaan'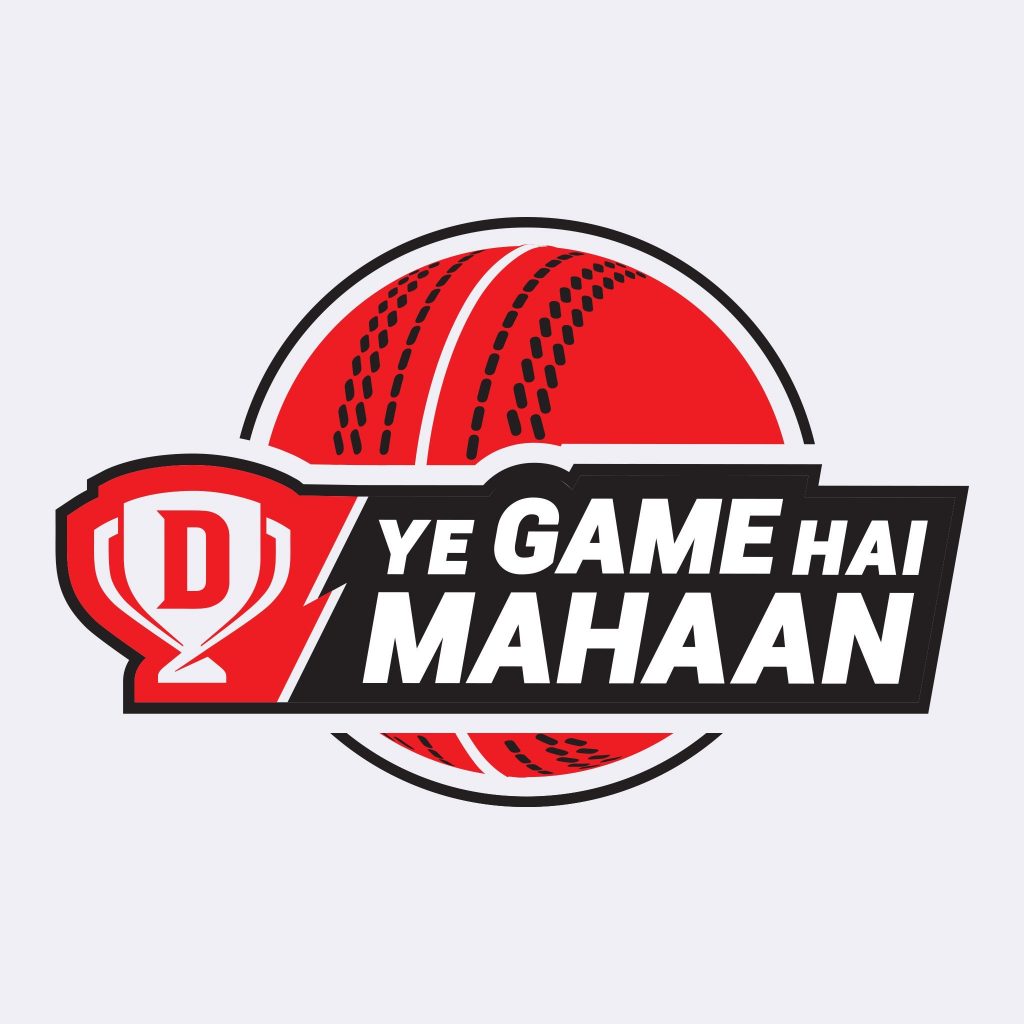 This campaign was launched to celebrate and cherish the passion of millions of cricket fans. They want to connect with cricket lovers across the country as around 85% of the platform users play fantasy cricket and the majority of their growth is credited to fantasy cricket fans.
Dream 11 launched 6 video films under this campaign to appeal to cricket lovers and shared them across various platforms. The videos were created in 6 languages to personalize the message, it was a very clever campaign as it forms an emotional connection with the people.
Conclusion
This Dream11 Marketing Case Study is the perfect guide for every person interested in learning about digital marketing and advertising.
It is the largest fantasy gaming platform in India with a unicorn status and most of its success is credited to its marketing strategies and clever advertising campaign.
It is growing tremendously with a current user base of 110 million people which is a very huge number and gaining a lot of new users because of their spectacular advertising campaign.
If you want to learn more about digital marketing and have a passion for crafting creative marketing campaigns then you can check out our course on digital marketing.